You have been directed to this page for one of these reasons:
You have not put anything into your cart.
Your browser is not accepting cookies.
A firewall is blocking cookies.
You are on a network (company, etc.) that blocks cookies.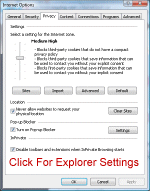 Regarding the first reason, you may be asking to "View Your Cart" without having uccessfully placed anything into it. If this is the case, return to the site's shopping pages and try again. Place items into your cart by clicking a "Buy" button or "Add to Cart" button next to the item you wish to purchase. This action will "initialize" your cart so that you can view it.
If you have, in fact, successfully placed at least one item into your cart, then you have been directed to this page for the second reason--because your browser did not accept our cookie. Your browser settings may be configured to refuse cookies being sent to it, or you may have manually refused to accept the cookie when prompted to accept or decline it. Alternatively, your browser may have lost our cookie's reference to your order, but that situation is quite rare.
At any rate, in order for you to purchase items on this site, it is necessary for your browser to accept our cookie, which in this case is a harmless reference number that corresponds to your order. The number is meaningless, and it contains absolutely no information about you, your internet activities, email, or anything else. The number has meaning only to the shopping cart system, and only while you are shopping on this site.
Please check your browser settings to ascertain that it will accept cookies.
For Internet Explorer
access these settings through Tools / Internet Options / Security / Custom Level / Cookies: Enable.
The more current Internet Explorer versions access these settings through Tools / Internet Options / Privacy. Click the Explorer thumbnail to the right for settings reference. Select a setting for the internet zone should be Medium High, Medium or Low. Medium setting should suffice.
Deleting Cookies Help
Occasionally a conflict with cookies can occur. Below are a few help resources, browser specific, to help with deleting cookies. Deleting cookies for a specific site is suggested if possible.
This could be a cookie conflict that occurs on very rare occasions. You may need to delete the shopping cart cookies and you can do this by clicking the following link then return to the online store and locate the product(s) again and add to cart.
Click Here To Remove Your Shopping Cart Cookies
else alternatively remove manually from details below.
For Internet Explorer
Deleting Cookies

For Firefox
Deleting Cookies
Deleting Cookies For a Single Site

For Google Chrome
Deleting Cookies
Turn off Private browsing mode in order to complete your purchase, by selecting edit and unchecking private browsing option,

For Safari
Deleting Cookies

For Android
Menu -> More -> Settings -> Clear all cookie data

For Safari Ipad
Settings -> Safari -> Clear Cookies -> Click Clear To Confirm Clear All Cookies
Turn off Private browsing mode in order to complete your purchase, by selecting edit and unchecking private browsing option,