Is Your Puppy Being Naughty? We Can Help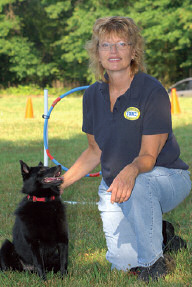 Superior Dog Academy offers obedience training, problem solving, behavior modification and puppy guidance programs. Superior also offers group and private sessions by a certified trainer.
SDA endorses positive training methods. This enables the dog or puppy to WANT to learn, thus making learning process fun and desirable. Many times unwanted behaviors are unknowingly created by the owner. Many times owners lack the skills of communication. Canines then become confused and do not know what their owners want them to do.
Superior Dog Academy
teaches the owner how to "read the dog" and to incorporate the important skills of communication necessary for a well-trained companion.
Superior Dog Academy
is pleased to offer a
10% ON ALL FEES
To Shake A Paw Customers:
All in-home training sessions are 1.5 hours long. This includes Puppy 101 training through behavior modification.
Individual sessions are $125.00 for the first 3 sessions.
Sessions four and five are $120.00.
All additional sessions are only $110.00
3 Private Training Sessions - Reg: $375.00 Now Only $350.00
5 Private Training Sessions - Reg: $625.00 Now Only $585.00